A to Zion is an Inspirational Alphabet Book that will teach your child from a very young age how everything is about God!!! This book is for all ages and will point the whole family up to God as you enjoy reading together.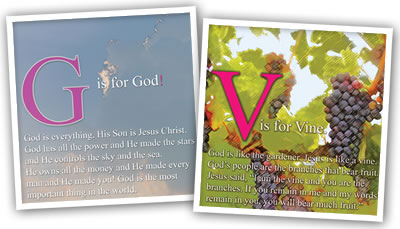 The letters and pictures will create lots of fun conversation which will bring you and your children closer together.


Click HERE to purchase A to Zion Children's Book!